Monthly Archives:
February 2011
I hope to have things in place within the next few weeks. I promise to keep you posted. (Wink-wink.)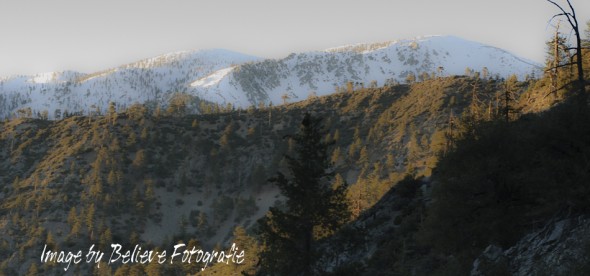 But a man (spouse) who com­mits adul­tery lacks judg­ment; who­ever does so destroys him­self (herself). Proverbs 5:32 
In my mind cheat­ing isn't lim­ited to phys­i­cal infidelity.
Song of Solomon 2:15, Catch for us the foxes, the lit­tle foxes that ruin the vine­yards, our vine­yards that are in bloom. We har­vest what we plant in our mar­riage, or as the Bible says in Gala­tians 6:7–8, Do not be deceived: God can­not be mocked. A man reaps what he sows. Who­ever sows to please their flesh, from the flesh will reap destruc­tion; who­ever sows to please the Spirit, from the Spirit will reap eter­nal life.
If we spend our days grum­bling about our spouse and how he or she needs to change, can we not expect to have our spouse grum­ble about what needs to change in us? When we escape the hurt from a lack of affec­tion and inti­macy in our mar­riage by chat­ting with our girl­friends, which often includes bad-mouthing our spouse, should we not expect our hus­bands to "vent" in the same way with "the boys"?
The bible says, Matthew 7:3–5, "Why do you look at the speck of saw­dust in your brother's eye and pay no atten­tion to the plank in your own eye? How can you say to your brother, 'Let me take the speck out of your eye,' when all the time there is a plank in your own eye? You hyp­ocrite, first take the plank out of your own eye, and then you will see clearly to remove the speck from your brother's eye.
We feed the lit­tle foxes when we curl up (sequester our­selves) with an array of munchies and a roman­tic com­edy to feel bet­ter. Instead of feel­ing bet­ter we walk away bit­ter that our hus­band isn't like the hero in a make-believe movie. The same is true of men who believe there is noth­ing wrong with perus­ing the lin­gerie mag­a­zine that appears in the mailbox.
The world teaches: Why should I have to change, if he/she isn't chang­ing (as we per­ceive change)?
 The Cre­ator teaches:
For the king­dom of heaven of heaven is like a landowner who went out early in the morn­ing to hire work­ers for his vine­yard. And after agree­ing with the work­ers for the stan­dard wage, he sent them into his vine­yard. When it was about nine o'clock in the morn­ing, he went out again and saw oth­ers stand­ing around in the mar­ket place with­out work. And he said to them, "You go into the vine­yard too and I will give you what­ever is right." So they went. When he went out again about noon and three o'clock that after­noon, he did the same thing. And about five o'clock that after­noon he went out and found oth­ers stand­ing around, and he said to them, "Why are you stand­ing here all day with­out work?" They said to him, "Because no one has hired us." He said to them, "You go and work in the vine­yard too."

When it was evening, the owner of the vine­yard said to his man­ager, "Call the work­ers and give the pay start­ing with the last hired until the first." When those hired about five o'clock came, each received a full day's pay. And when those hired first came, they though they would receive more. But each one also received the stan­dard wage. When they received it, they began to com­plain against the landowner, say­ing, "These last fel­lows worked one hour, and you have made them equal to us who bore the hard­ship and burn­ing heat of the day.

And the landowner replied to one of them, "Friend, I am not treat­ing you unfairly. Didn't you agree with me to work for the stan­dard wage? Take what is yours and go. I want to give this last man the same as I gave to you. Am I not per­mit­ted to do what I want with what belongs to me? Or are you envi­ous because I am gen­er­ous? So the last will be first, and the first will be last." Matthew 20:1–16
Can you see your­self in the story? Why should I tell him he looks hand­some, if he's not telling me I look beau­ti­ful? Why should I encour­age her if all she ever does is belit­tle me? Why should I reach for his hand if there's a remote in it? Why should I bring her flow­ers if she's just going to say the money could've been used for some­thing prac­ti­cal? Why should I ded­i­cate a song to him if he can't even remem­ber our anniver­sary? Why should I bring her break­fast in bed if she never has din­ner ready on time? Why should I sug­gest a roman­tic get­away if all he's going to do is talk about work? Why should I nuz­zle her neck and tell her I can't wait to be alone with her if all she's going to say is, "I've got a headache".
The list goes on and on.
In order for the story in Matthew to work, the imagery has to be clar­i­fied. The landowner clearly rep­re­sents the Lord, and the vine­yard rep­re­sents his king­dom. There is no rea­son to ask what kind of work they were sup­posed to do, because that is not the main thrust of the text, but what is impor­tant is the appar­ent inequity in the pay scale. In the Bible, work­ing in the vine­yard is a fairly solid image of serv­ing in the Lord's king­dom. The empha­sis on wages in the out­work­ing of the event means that this story is pri­mar­ily about God's gifts, or rewards, for faith­ful ser­vice. How­ever, the length of ser­vice and the amount of work does not deter­mine what the reward is.
Quite under­stand­ably, the work­ers who had been there all day com­plained to the landowner. They thought it was unfair that the men who worked only a lit­tle should get as much as they. Most work­ers would think the same thing, but the landowner sim­ply had to remind them of their vows and that ended the dis­cus­sion. He paid the early work­ers exactly what He promised, what they agreed to. There­fore, they had no rea­son to complain.
Do these vows ring familiar?
I, ____, take you, ____, to be my (husband/wife). I promise to be true to you in good times and in bad, in sick­ness and in health. I will love you and honor you all the days of my life. I, ____, take you, ____, for my law­ful (husband/wife), to have and to hold, from this day for­ward, for bet­ter, for worse, for richer, for poorer, in sick­ness and in health, until death do us part.
The final analy­sis of the story in Matthew is basi­cally about peo­ple respond­ing to the oppor­tu­nity to work in His vine­yard when the invi­ta­tion is made to them. For some the vows are clear, for oth­ers they are not, but in both cases the Lord deals justly and fairly with His people.
Do you com­plain when you could choose to do some­thing pos­i­tive? If so, ask your­self what changes you can make to do it dif­fer­ently, then stand firm and do not allow the enemy to steal God's truth, being con­fi­dent of this, that he who began a good work in you will carry it on to com­ple­tion until the day of Christ Jesus. Philip­pi­ans 1:6 
God bless,
-gh