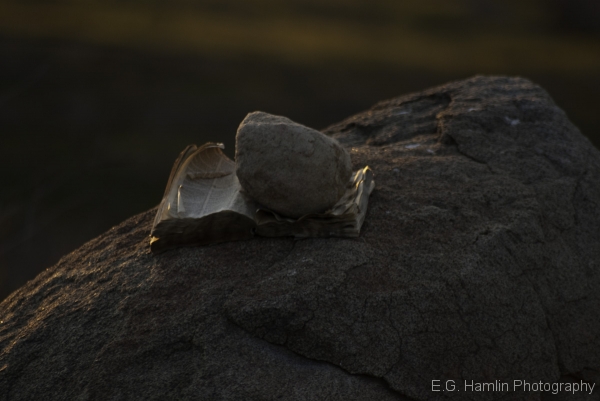 Semantics or not…that is the question. If a follower of Jesus says he or she is seeking God's will, is that putting the principles before the principle maker? I have found time and again when I set my mind to follow God's principals without first seeking the principal maker…I stumble.
 Think about it: If the principals are what are sought first, who gets the glory, the principal maker, or the principal follower?
A couple of analogies:
Analogy one: You meet a person who says as a teenager he/she struggled to resist the temptations of peer pressure. The person goes onto to share that they chose to obey their father's rules instead, which afforded them a better life that they are now living. In the pursuit to do what is honorable, the emphasis is placed on the teenager to choose wisely and to implement the principals taught by the father. In this situation the response may be a pat on the back for choosing wisely. Please understand while the choice is honorable; the question is…who gets the glory?
Analogy two: You meet that same teenager except this time its revealed he/she couldn't resist the pressures and admitted this to their father. The father in turn helped them to resist, which afforded them a better life that they are now living. Personally, I would want to meet the father, as such, the glory goes to the father.
 The scripture says:
"I am the true vine, and my Father is the gardener. He cuts off every branch in me that bears no fruit, while every branch that does bear fruit he prunes so that it will be even more fruitful. You are already clean because of the word I have spoken to you. Remain in me, and I will remain in you. No branch can bear fruit by itself; it must remain in the vine. Neither can you bear fruit unless you remain in me.

"I am the vine; you are the branches. If a man remains in me and I in him, he will bear much fruit; apart from me you can do nothing. If anyone does not remain in me, he is like a branch that is thrown away and withers; such branches are picked up, thrown into the fire and burned. If you remain in me and my words remain in you, ask whatever you wish, and it will be given you. This is to my Father's glory, that you bear much fruit, showing yourselves to be my disciples. — John 15:1-8 
 The Apostle Paul understood he could do nothing apart from the Father, and that the only one who could save him was Jesus Christ our Lord.
 We know that the law is spiritual; but I am unspiritual, sold as a slave to sin. I do not understand what I do. For what I want to do I do not do, but what I hate I do. And if I do what I do not want to do, I agree that the law is good. As it is, it is no longer I myself who do it, but it is sin living in me. I know that nothing good lives in me, that is, in my sinful nature. For I have the desire to do what is good, but I cannot carry it out. For what I do is not the good I want to do; no, the evil I do not want to do—this I keep on doing. Now if I do what I do not want to do, it is no longer I who do it, but it is sin living in me that does it. So I find this law at work: When I want to do good, evil is right there with me. For in my inner being I delight in God's law; but I see another law at work in the members of my body, waging war against the law of my mind and making me a prisoner of the law of sin at work within my members. What a wretched man I am! Who will rescue me from this body of death? Thanks be to God—through Jesus Christ our Lord!   So then, I myself in my mind am a slave to God's law, but in the sinful nature a slave to the law of sin. –Romans 7:14-25 
 I'll end with this short story. A few days ago I was in my backyard with my husband pulling weeds. There was one particular weed I could not pull out because the root ran too deep. The first thing I had to do was admit I couldn't do it. The second thing was to accept help. Now, I could have chosen to be stubborn and tugged it out not getting the root, and it would've only come back. Similarly, admitting we are weak isn't telling God anything He doesn't already know—it's just standing in agreement with Him.
 But he said to me, "My grace is sufficient for you, for my power is made perfect in weakness." Therefore I will boast all the more gladly about my weaknesses, so that Christ's power may rest on me. — 2 Corinthians 12:9 
God bless,
-gh